WHAT THEY SAY
We've been fortunate to work with some of the world's most recognized scientific journals and news organizations.
"Executive director Danielle Drachmann connected Carrigg to the advisory board and the experts thought it was worth examining the suspected connection. "That's really how we got where we are today — somebody was willing to listen to a mom,"
Meghan Holohan
Today.com
In the local news: 
We've had tremendous support from local news organizations and universities since the story about work went public.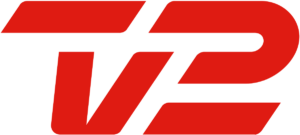 "Danske forskere og en engageret patientforening har været med til at gøre en chokerende opdagelse, der kan få stor betydning for mange personer med Downs syndrom."
Kristian Sjøgren
Dagens Medicin

"A collaboration between experts and a Danish-based, global reaching patient organization has resulted in a groundbreaking medical publication, where guidelines are being presented on how to manage patients with unexplained low blood sugar."
Daniela Karall
JIMD Reports
At Novo Nordisk: 
How KHI has created momentum for a new approach to research in general.