In the heart of everyday life, Eliott and Mika found solace and purpose in crafting dipped and marbled candles with their mom Nicole, a delightful activity that also became just one of their ways of supporting Ketotic Hypoglycemia International. 
For Eliott and Mika, making candles isn't just a craft; it's a shared moment, a simple joy that quietly contributes to a cause they hold dear. Selling these handcrafted candles to support KHI became a modest yet meaningful endeavor, where the act itself is as important as the funds it generates.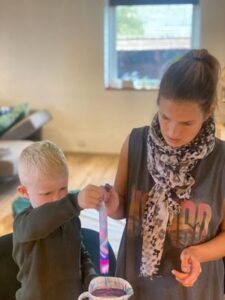 Their journey unfolded on social media with a single Facebook post, and the response was swift but gentle. In just 15 minutes, their stock was spoken for, and requests trickled in. It wasn't just about the money; it was the collective warmth of many hearts uniting to support families impacted by idiopathic ketotic hypoglycemia. 
In the soft glow of their success, Eliott and Mika discovered the power of small contributions. The net earnings of $1000 from the candy sales they initiated last year enabled a delightful summer party that brought joy to those impacted by idiopathic ketotic hypoglycemia in Denmark.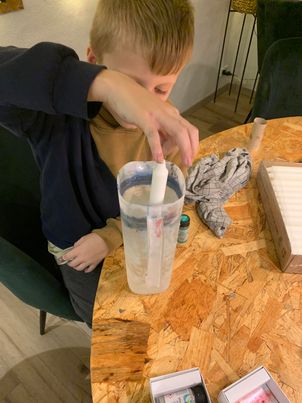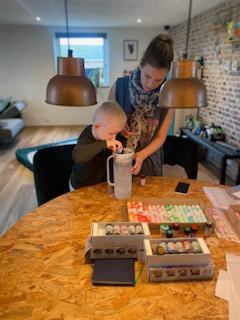 This year, their efforts went beyond candle-making; with each sale, they included a folder detailing information about IKH, ensuring that awareness spread alongside the comforting glow of their creations. Eliott and Mika, inspired by their journey, invite others to join them in simple, creative acts, emphasizing that even the smallest gestures can brighten the lives of those facing idiopathic ketotic hypoglycemia. Their message echoes softly: Be creative, connect with your community, and let the light you share become a beacon of hope for Ketotic Hypoglycemia International.